How do you stand out in a crowd?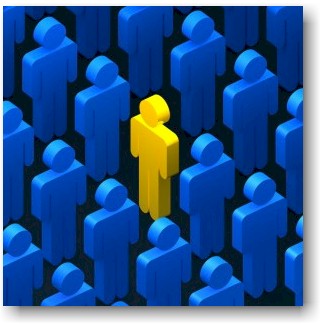 How do you compete for attention among LinkedIn's 250+ million subscribers?
You can do it, it takes a bit of planning and effort but you can make your profile worthy of attention.
Here are 8 tips to raise your profile on LinkedIn.
1. Assess Your Profile and Make that Change…
First impressions count so making your LinkedIn profile the best it can be will pay dividends. Like a book cover or a business card – it gets your attention and you want the reader to peek inside or maybe think I'll keep that on one side for later. It's the first step in making connections.
Have you uploaded a great profile picture? You know the old saying "a picture is worth a thousand words"
Present yourself in the best light. A smile would be a good start. Look at other profile pictures especially those at the top in your sector. Maybe use a background image connected to your type of business or profession. Go with the flow – wear a tie if your competition does. If you are seriously looking for a change then maybe investigate getting a professional photo(s). Always get a high resolution image, you can always reduce down but it doesn't work the other way!
To accompany your new you think about your headline. It's what people will see initially and it counts so give some thought to this. It says who you are and invites the viewer to read on.
2. Use Keywords to reach your Audience
People use keywords to search and you want to be amongst the results! Setting the right keywords puts you in the frame whether its job hunting or business building. Think about the keywords that most represent you. Work them into your summary, skills, and past work sections.
Some over-used words not to use – responsible, expert, strategic, organisational, creative, driven, effective, innovative, patient and analytical. Some these words may be your key strengths so think of alternatives.
3. Use images and pictures to demonstrate your work
LinkedIn has moved on from being just text based so you can be a little more creative with your content. This is more so if you are in a creative business. It gets the reader's attention, can easily be shared and gives a platform for further engagement.
4. Join up to Groups and spread the word…
You might want to think about joining appropriate groups and contributing. This will build up your profile generally and get you know to readers who may never have discovered you. It can brand you as an authority if you offer useful and interesting content. Of course the more you contribute the more your profile is shared around.
5. Communicate
Connect with a person you may know (suggested by LinkedIn) you might be surprised who's there. You could checkout your old School, College or University.
Keep an eye on the "Who's Viewed Your Profile" section. You can get in touch if appropriate to build your network. You could touch base with users who share content you are interested in – one thing leads to another…
If you do want to get connected then its best to leave a personalised message when you can – it shows you care.
6. Let people know you are Alive
Use reminders and status updates to prompt a quick message – a job anniversary, profile change or a new connection. A little note to congratulate them will score you points. Again it shows you care.
7. Contribute to Add Value
It's important to contribute when you can as it keeps you up to date with trending topics. This might set the ball rolling and get you comments by return. New relationships can start this way and grow your network reach.
8. Build your Network
Take the approach to accept a connection request unless there is good reason not to. You never know if that link will pay dividends in the future. As you build your business network you can assist others and they may assist you. It could be a business lead or a job opportunity! When it's appropriate you could follow up a new connection with an email to expand your new found friendship.
As you grow your network, business opportunities will present themselves. Building a network is about building relationships if you help someone when you can, refer someone when you can and introduce someone when you can at some point you will be rewarded.