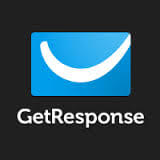 An Autoresponder undertakes an action or series of actions, once triggered, by a reader entering their email address into a designated field.  One primary goal of the autoresponder is to collect email addresses thus building a database or customer list.
A simple sales format would be to offer a free item, product or piece of information if the reader will enter their email.  The trick is in offering enough of an incentive for the reader to proceed.  Usually a small incentive is offered so that a larger offer can be sent to the reader later.
One feature often used is the double opt-in.  Here the reader enters their email address but is then presented with a message to check their mail in-box and confirm receipt.  Only after confirmation is the reader presented or forwarded to the incentive.  This tries to ensure the reader enters a genuine email address than simply making one up just to get the offer.  There is a balance here – if the incentive is not perceived as worthwhile the reader will not bother with the confirm part and simply ignore and move on.
The reader is in effect subscribing to a list and you will have noticed that most (if not all) follow up emails will have an 'unsubscribe' feature built into the end of the email. Usually in small print it allows the reader to remove themselves from that list.
The autoresponder is a service which resides online and usually requires an ongoing subscription.  I have recently chosen an autoresponder service to accompany a tutorial I'm following running on a "follow-me do as I do" basis.  The recommended service in this instance was GetResponse and I have signed up for a free trial.  Some services offer free use if your collected email list is under certain levels, some will offer differing features and of course there are the varying subscription costs between venders.
My reasons for choosing GetResponse:
Recommended by the trainer (yes, there was an affiliate link).
GetResponse offers a built-in survey module which my training will utilise.
My training modules detail how to use GetResponse and using another service would entail further learning outside the module.
I didn't want to be held up if I had a technical issue.
The user group would be more likely to answer any questions I might have.
It is one of the top (if not the top) service to use – so you get what you pay for.
There was a $30 credit if I subsequently sign-up.
Of course, there is nothing to stop you having multiple autresponder services.